Curiosity as Helmsmen


28. 9. – 2. 10. 2022

@ Berlinskej Model, Prague curated by Salon 75 (Theodor Nymark & Adam Varab)



Martin Brandt Hansen *1990 GL/DK) & Rasmus Lyberth *1951 (GL/DK)

@martinbrandthansen @lyberthrasmus


The presentation by the two Danish/Greenlandic artists - spanning across generations and methodologies - will act as a lost and floating vessel to portray trajectories of contemporary strategies associated with depictions of landscape, mythology, and diasporic complexities and qualities. As a revival of a great shipwreck, the two actors will together disseminate their common aesthetic language and seek gems, treasures, and new truths of how history is constructed beyond the bay and within the depths of time.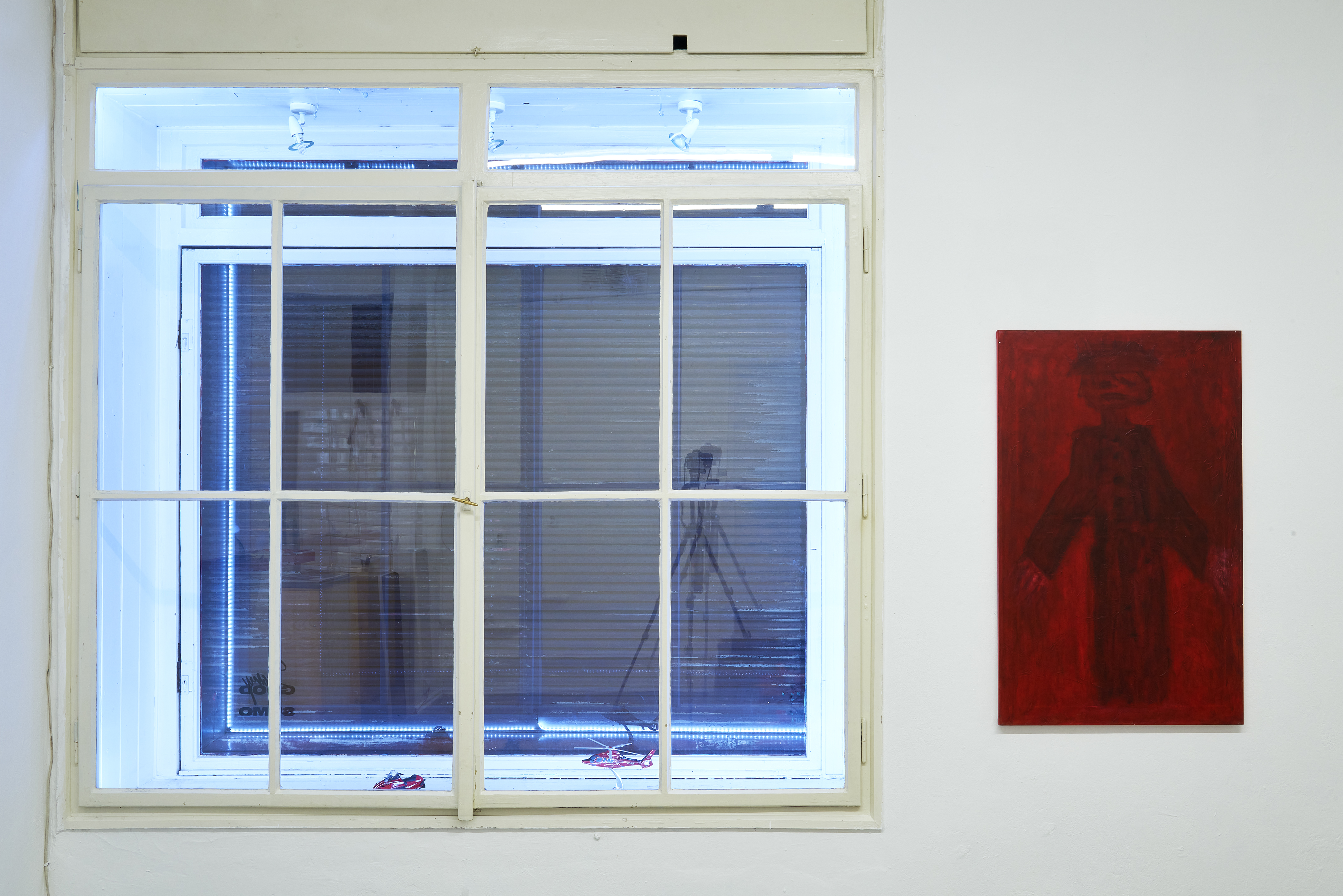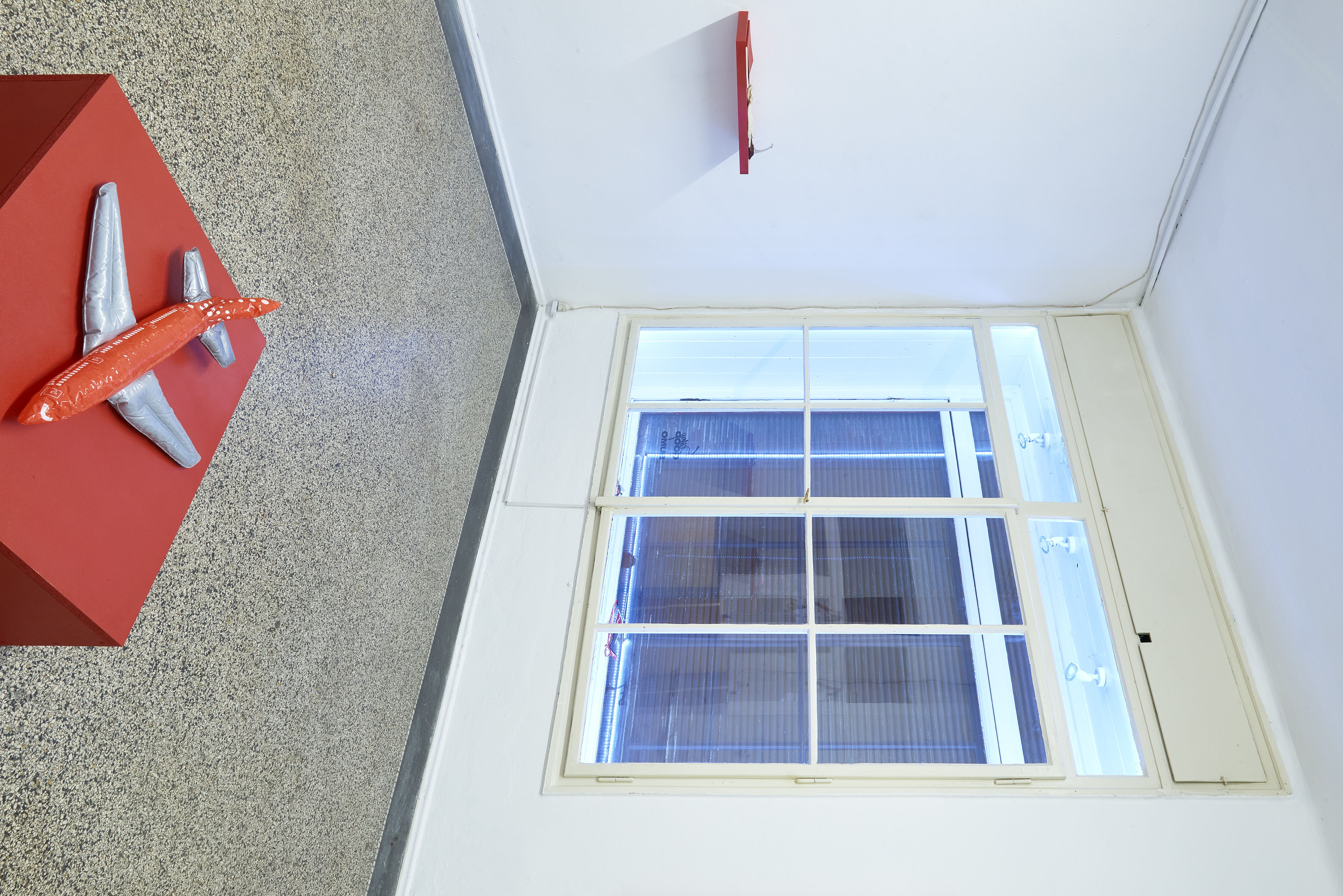 Warm Little Pond &
Sans Souci


Salon 75 presents


"Oh darling, Let's run with the turtles"


An duo-show by @arthurcordierarthur and @timmy_oruss

Opening on 23rd of July 17:00-20:00
23/7/2022-20/8/1022

The opening chapter of a cycle of exhibitions initiated by @salon75_ (Copenhagen, DK) and co-hosted by @thebalcony_thehague (The Hague, NL).

The exhibition is loosely inspired from the legacy of the renown The Whole Earth Catalog originally published from 1968 to 1971. The catalog became an instant-classic among the counterculture. Thanks to its environmental orientation and embodying a do-it-yourself/self-sufficiency mentality, under the slogan "access to tools", it indexed alternative and esoteric knowledge. In a speech from 2005, Steve Jobs compared it to the early stages of Google.
Half a century later, in a world dominated by efficiency, where people and goods travel the globe relentlessly, the Whole Earth Catalog assumes the status of an utopian vision.
In a moment in which slowing down seems impossible, running with turtles becomes a strategy of resistance.

"Oh darling…" shouts an ungraspable entity, where the works instead of trying to fill the void of the exhibition space, almost amplify it. A series of footprints on the walls, a suspicious backpack and what appears to be an oddly cropped ad from the Dutch national airline KLM, are remnants of a human presence, now absent, always in transit.

Daaaaamn son!

Salon 75
Peter Bangs vej 75
Frederiksberg 2000
salon75@info.dk
Where Sleeping Cows Lie


An solo presentation by Mathias Toubro

19/11/2021 - 07/01/2022

Curated by Frej Volander

Nitrogen rich dung
Loose green patties flung
Sprouts tender and young


Summer pastoral
With unusual creature
I keep milking it


The fall on the farm,
Cow busy chewing the dog
Wants to be milked.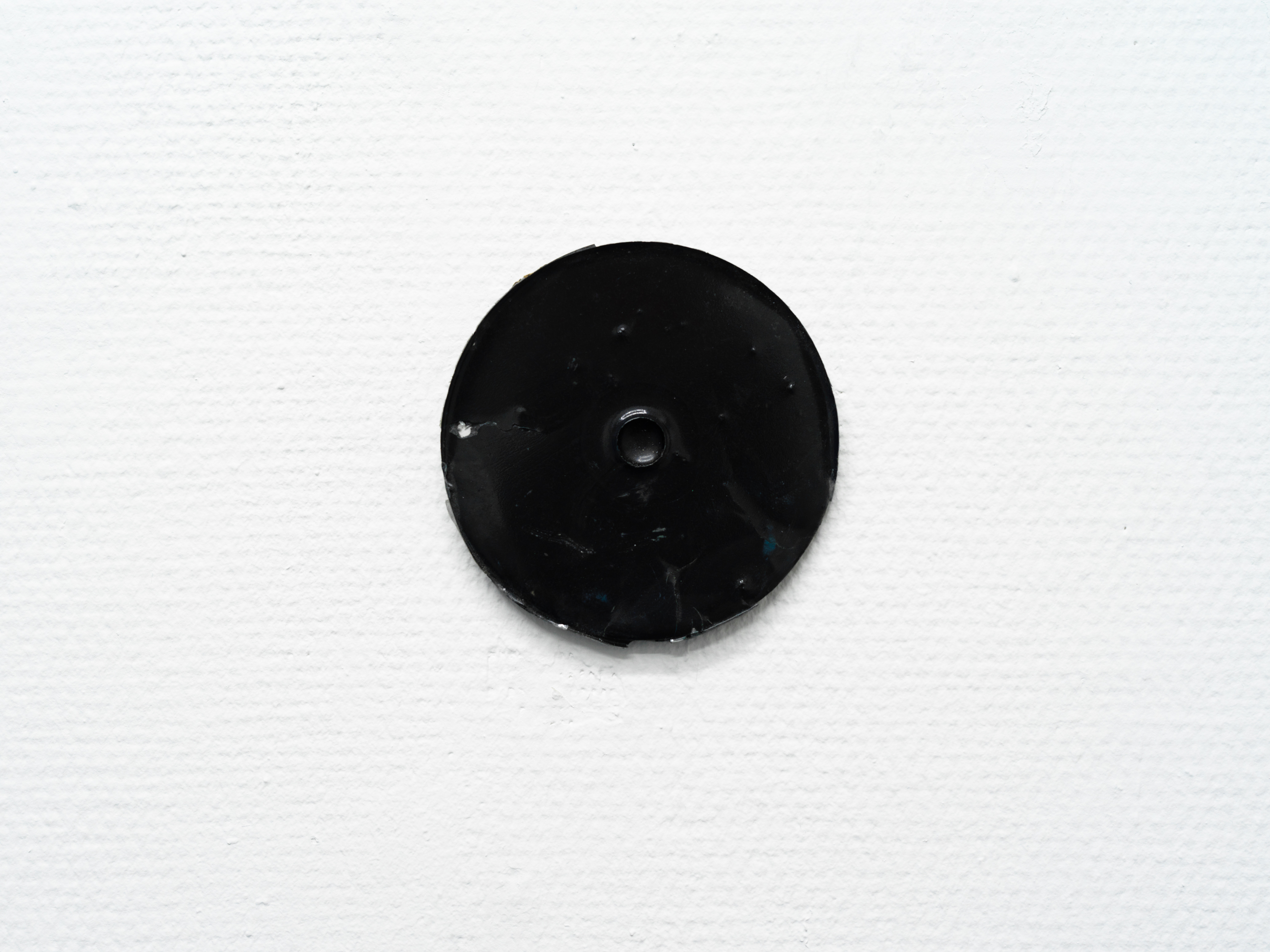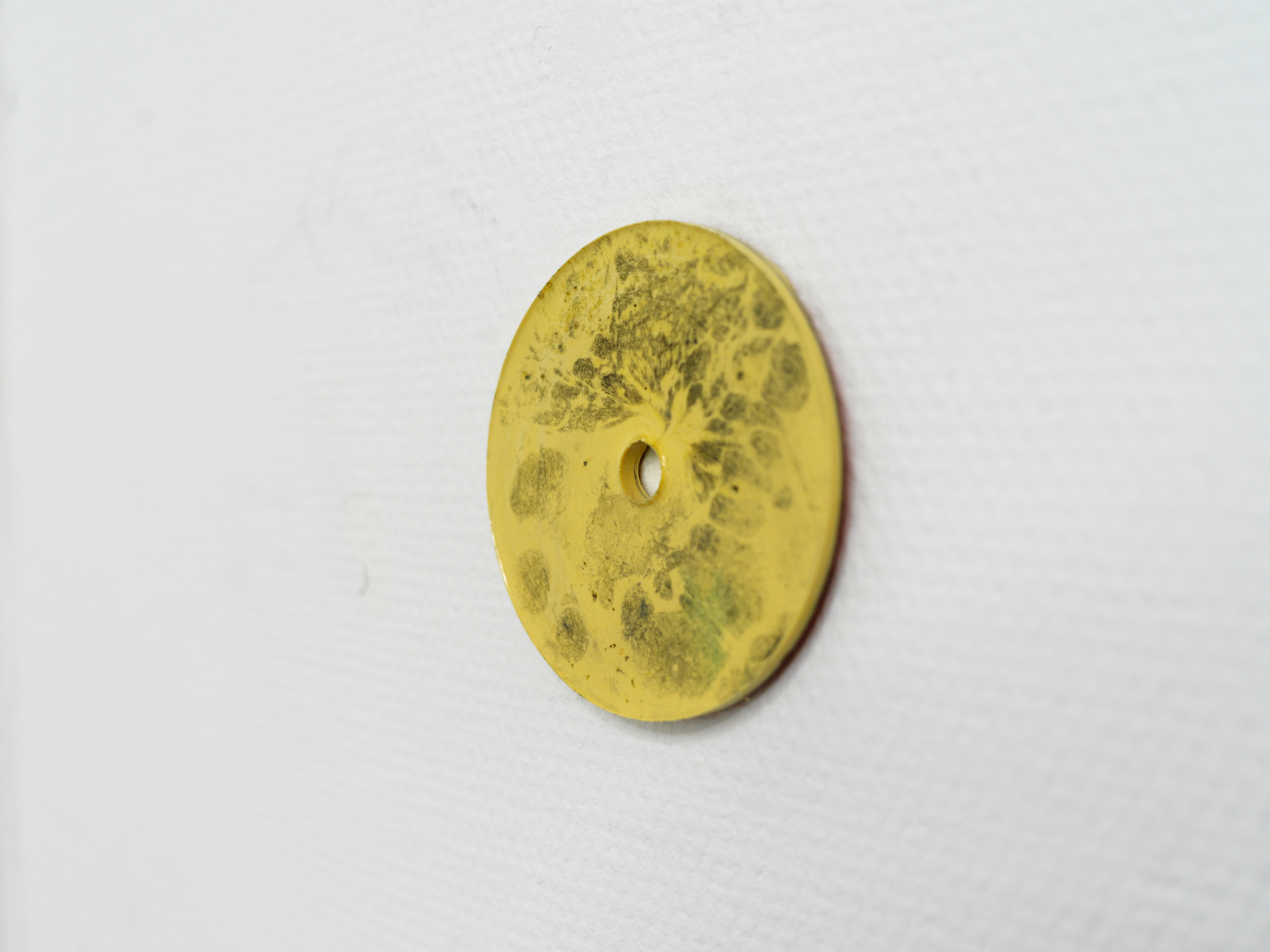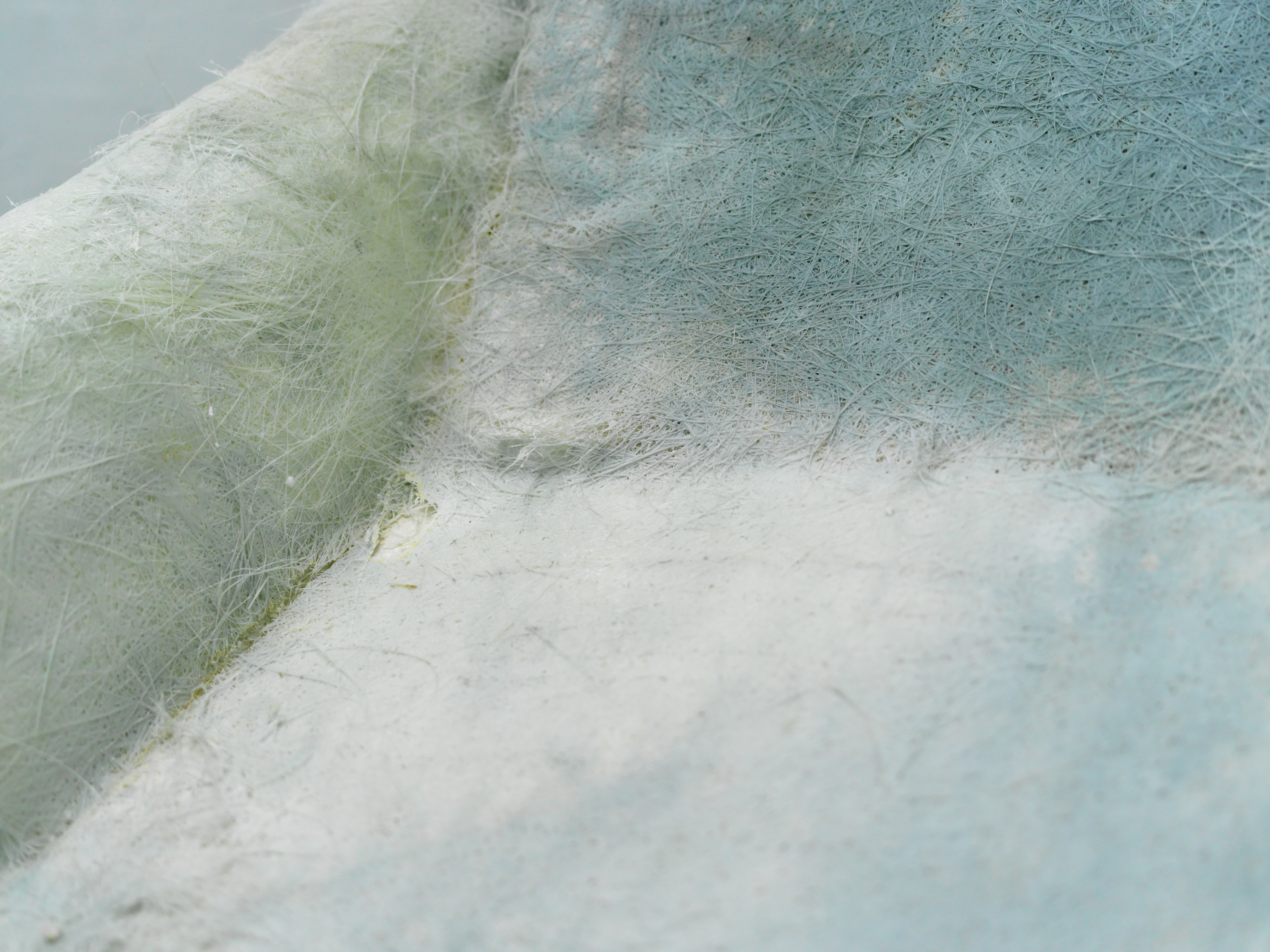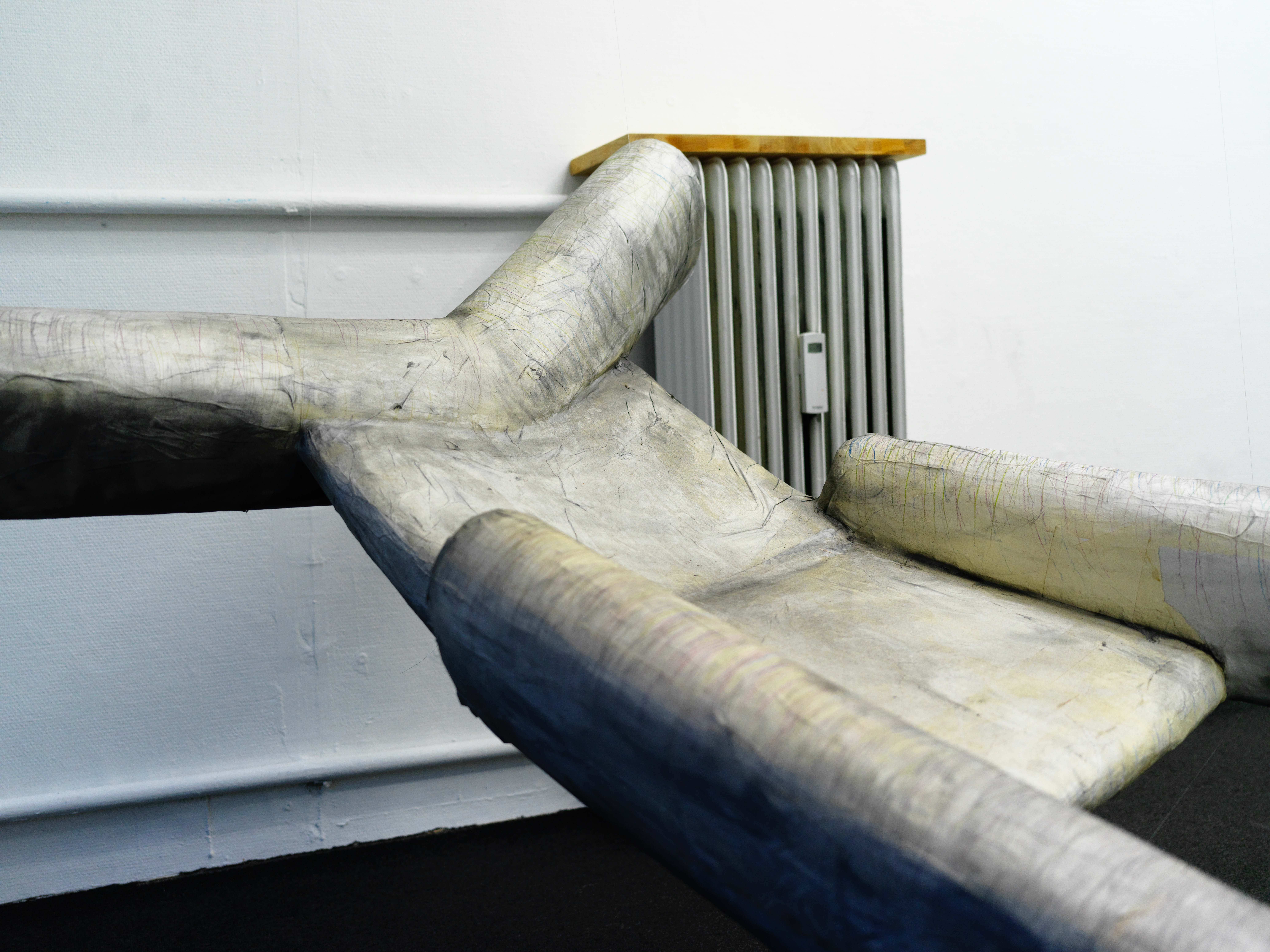 Box Office


A group presentation

Works by -
Sarah Drath, Max Postma & Mille Qvist

Curated by Sofus Keiding Agger

17.09.2021 — 11.11.2021

An increasing nr. of windows, and rooms, architectural extensions and a ticket or two for whatever. If in town, come by for a chat and something cold to drink. Feel free to bring your friends too.